Can U.S.-China Trade Deal Help Drive Up Oil Prices in 2020?
December 18, 2019 at 10:47 AM EST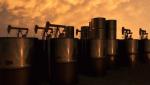 2019 was more kind to the bears than it was to the bulls when considering oil prices as demand for crude has been in the doldrums for most of the year. However, the U.S.-China trade deal could be the proverbial tide that lifts all boats, including oil prices. Can the recent "phase one" trade deal...