Teressa Wilcox, Licensed Marriage and Family Therapist, Adjunct Faculty of Psychology for Hope International University and AAMFT Approved Supervisor was recently selected as Top Marriage & Family Therapist of the Year by the International Association of Top Professionals (IAOTP)
(PRUnderground) November 25th, 2020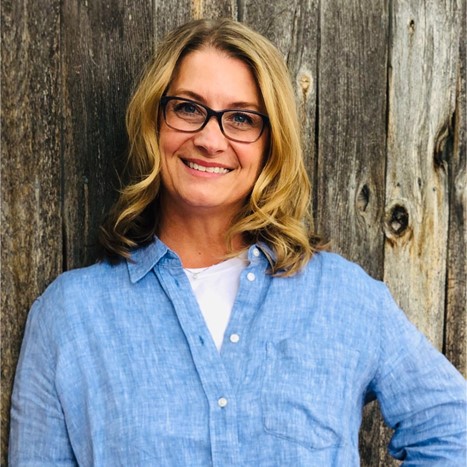 Teressa Wilcox, Licensed Marriage and Family Therapist, Adjunct Faculty of Psychology for Hope International University and AAMFT Approved Supervisor was recently selected as Top Marriage & Family Therapist of the Year by the International Association of Top Professionals (IAOTP) for her outstanding leadership and commitment to the profession.
While inclusion with the International Association of Top Professionals is an honor in itself, only a few members in each discipline are chosen for this distinction. These special honorees are distinguished based on their professional accomplishments, academic achievements, leadership abilities, other affiliations and contributions to their communities.  All honorees are invited to attend the IAOTP's annual awards gala at the end of this year for a night to honor their achievements. www.iaotp.com/award-gala
With over 25 years of professional experience in the mental health field, Teressa has certainly proven herself as an accomplished professional and expert in the field. As a dynamic, results-driven leader, she has demonstrated success in every position she has ever held. Presently, she is the owner of her own Private Practice in Huntington Beach, California.
Teressa is a licensed Marriage and Family Therapist for the State of California. She is a Clinical Member of the American Association of Marriage and Family Therapy as well as a Clinical Member of the California Association of Marriage and Family Therapists. Teressa serves as an AAMFT Approved Marriage and Family Therapy Supervisor and is a Minister/Missionary of Counseling in Christ for West Cypress Church. She remains a Full Member and Consultant for EMDRIA.
Her key areas of expertise include Relationship Issues, Mood Disorders, Trauma and Post Traumatic Stress Disorder (PTSD). Her impressive knowledge and passion for a biopsychosocial approach allows her to integrate Christian Counseling and Eye Movement Desensitization and Reprocessing (EMDR) along with traditional psychotherapeutic approaches for her patients. She offers Child/Teen Therapy, Family Therapy, Trauma Therapy, Couples Therapy and Individual Therapy. She also does pro bono work with missionary couples and families.
Before embarking on her current career path, Teressa earned her Bachelor of Arts in Psychology from California State University, Fullerton. She finished her studies at California State University, Long Beach where she received her Master's Degree in Clinical Psychology. Her notable certifications include Anger Management, Domestic Violence, Couple Communication I and Core Communication II, EDMR, Christian Counseling, Law and Ethics, Child and Adolescent Psychotherapy, Gerontology, Prepare/Enrich Premarital and Marital Inventory, Innovations in Couples Therapy, Gottman Level I & II Training, Psychopharmacology and Psychotherapy.
The President of IAOTP, Stephanie Cirami, stated "Choosing Teressa for this award was an easy decision for our panel to make. She is brilliant at what she does and has contributed so much of her wisdom and passion to help her clients heal and transform.  She is humble, gracious and we felt she would make an amazing asset to our organization. We are looking forward to meeting her at the gala and know we will be seeing more amazing things from this incredible woman."
Throughout her career Teressa has received awards, accolades and has been recognized for her outstanding leadership and commitment to those she serves. This year she will be considered for a feature article in TIP (Top Industry Professionals) Magazine and was selected as Top Marriage & Family Therapist of the Year by the International Association of Top Professionals (IAOTP). Teressa has been interviewed on Close up Radio and she will be considered for the Empowered Woman Award for 2021 given by IAOTP.
Aside from her successful career, Teressa serves as an Assistant Professor and Clinical Supervisor at Hope International University. She lends her expertise by providing consultation and supervision to trainees, interns and also group therapy for Marriage and Family Therapist (MFT) interns at the community clinic.
Looking back, Teressa attributes her success to her perseverance, mentors she has worked alongside, her education and her passion for helping people. When not working, she enjoys traveling, and spending time with her family and friends. For the future, she hopes to continue working with people who are motivated to break through old patterns and habits that keep them stuck. Teressa believes, "Happiness is found in the midst of relationships. This is also the place we meet pain and grief. Life is the process of learning how to live with both."
For more information on Teressa Wilcox please visit:   https://www.linkedin.com/in/teressa-wilcox-6247a245/
About IAOTP
The International Association of Top Professionals (IAOTP) is an international boutique networking organization that handpicks the world's finest, most prestigious top professionals from different industries.  These top professionals are given an opportunity to collaborate, share their ideas, be keynote speakers, and to help influence others in their fields. This organization is not a membership that anyone can join.  You have to be asked by the President or be nominated by a distinguished honorary member after a brief interview.
IAOTP's experts have given thousands of top prestigious professionals around the world, the recognition and credibility that they deserve and have helped in building their branding empires.  IAOTP prides itself to be a one of a kind boutique networking organization that hand picks only the best of the best and creates a networking platform that connects and brings these top professionals to one place.
For More information on IAOTP please visit:   www.iaotp.com
The post Teressa Wilcox selected as Top Marriage & Family Therapist of the Year by IAOTP first appeared on PRUnderground.
Press Contact
Name: Stephanie Cirami

Phone: 212 634 4427

Email: Contact Us

Website: https://www.iaotp.com/
Original Press Release.