Dr. Jude Currivan, Cosmologist, Planetary Healer, Futurist, Author and Co-Founder of WholeWorld-View, was recently selected as Top Cosmologist of the Year by the International Association of Top Professionals (IAOTP)
(PRUnderground) November 25th, 2020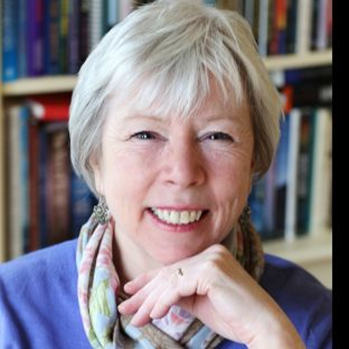 Dr. Jude Currivan, Cosmologist, Planetary Healer, Futurist, Author and Co-Founder of WholeWorld-View, was recently selected as Top Cosmologist of the Year by the International Association of Top Professionals (IAOTP) for her outstanding leadership, dedication and commitment to the field.
While inclusion with the International Association of Top Professionals is an honor in itself, only a few members in each discipline are chosen for this distinction. These special honorees are distinguished based on their professional accomplishments, academic achievements, leadership abilities, longevity in the field, other affiliations and contributions to their communities.  All honorees are invited to attend the IAOTP's annual award gala at the end of this year for a night to honor their achievements. www.iaotp.com/award-gala
With many years of professional experience, Dr. Currivan has certainly proven herself as an accomplished professional and expert Cosmologist. As a dynamic, results-driven leader, she has demonstrated success in every role she has ever obtained. Since early childhood, Dr. Currivan has experienced multidimensional realities and worked with wisdom keepers both incarnate and discarnate of many traditions.
Presently, Dr. Currivan is the Co-Founder of WholeWorld-View, which facilitates the understanding, experiencing and embodying of unity awareness in service to conscious evolution. Her key areas of focus are aimed at enabling transformational and emergent resolutions to our collective planetary issues, raising awareness and empowering fundamental change and sustainable solutions to global problems. She integrates leading edge science, research into consciousness and universal wisdom teachings into a wholistic world-view.
Her impressive repertoire of prior roles has included her international corporate career as the Group Finance Director of two major international businesses. Dr. Currivan has extensive experience and knowledge of world events, international politics and global economic and financial systems. She has spoken on transformational reforms in the UK, USA, Europe, Japan and South Korea.
Before embarking on her current career path, Dr. Currivan earned her Master's Degree in Physics from Oxford University. Her specialties include Quantum Physics and Cosmology. She completed her studies at the University of Reading, UK and received her PhD in Archaeology through researching ancient cosmologies.
Stephanie Cirami, President of IAOTP stated that "Choosing Dr. Currivan for this honor was an easy decision for our panel to make.  She is talented, brilliant, humble and gracious and we know we will be seeing more amazing accomplishments from this amazing woman.  We hope to spend time with her at the gala."
Throughout her illustrious career, Dr. Currivan has remained active within her community and has been recognized internationally for her outstanding leadership and commitment to the profession. This year she will be considered for a feature article in TIP (Top Industry Professionals) Magazine and she was chosen as Top Cosmologist of the Year by the International Association of Top Professionals (IAOTP). Dr. Currivan is being considered for the prestigious Lifetime Achievement Award for 2021 given by IAOTP. She was presented with a Circle Award in 2010 from Buddhism International and honored for her outstanding contributions towards planetary healing and expanding new forms of consciousness. Then in 2014 she was invited to become a member of the Evolutionary Leaders Circle that includes Deepak Chopra, Jean Houston and Ervin Laszlo.
Aside from her successful career, Dr. Currivan is a published author of 6 non-fiction books that are currently available in 16 different languages and in 26 countries. Her first book of the Transformation Trilogy, The Cosmic Hologram won the esteemed Silver Nautilus Book Award. Moreover, for the last two decades she has travelled around the world to more than 80 countries, in service to planetary and collective healing.
Looking back, Dr. Currivan attributes her success to her curiosity and perseverance, mentors she has had the honor of collaborating with and staying passionate in all her business endeavors. When not working she enjoys traveling and spending time with her family.  For the future, she will continue lending her expertise and knowledge to help people through a holistic worldview.
For more information on Dr. Jude Currivan please visit www.wholeworld-view.org and www.judecurrivan.com
About IAOTP
The International Association of Top Professionals (IAOTP) is an international boutique networking organization that handpicks the world's finest, most prestigious top professionals from different industries.  These top professionals are given an opportunity to collaborate, share their ideas, be keynote speakers, and to help influence others in their fields. This organization is not a membership that anyone can join.  You have to be asked by the President or be nominated by a distinguished honorary member after a brief interview.
IAOTP's experts have given thousands of top prestigious professionals around the world, the recognition and credibility that they deserve and have helped in building their branding empires.  IAOTP prides itself to be a one of a kind boutique networking organization that hand picks only the best of the best and creates a networking platform that connects and brings these top professionals to one place.
For More information on IAOTP please visit:   www.iaotp.com
The post Dr. Jude Currivan selected as Top Cosmologist of the Year by IAOTP first appeared on PRUnderground.
Press Contact
Name: Stephanie Cirami

Phone: 212 634 4427

Email: Contact Us

Website: https://www.iaotp.com/
Original Press Release.