Will Homebuilder ETFs Continue To Benefit From Urban Transition?
July 13, 2020 at 14:03 PM EDT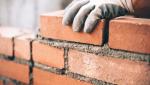 Homebuilders are seeing an explosion in growth, driving homebuilder ETFs higher, as a swift decline in the availability of existing homes for sale has driven consumer preference for brand-new, high-tech homes with all the amenities for working and schooling. Many workers are also fleeing the city...