--News Direct--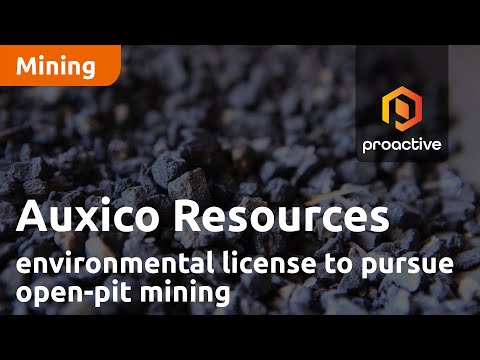 Auxico Resources President and CEO Pierre Gauthier joins Natalie Stoberman from the Proactive newsroom to share more details behind receiving the approval for a two year environmental license for small-scale open-pit mining at its Minastyc Project in Colombia.
Gauthier says this license will allow the company to produce up to 50,000 tonnes or cubic meters of output per year.
The Minastyc Project focuses on large alluvial sands that contain critical minerals like tin, tantalum, and others. Gauthier explains that the environmental study, costing over $300,000, indicates robust economic potential, with promising projected revenue and EBITDA.
Contact Details
Proactive Canada
+1 604-688-8158
na-editorial@proactiveinvestors.com
View source version on newsdirect.com: https://newsdirect.com/news/auxico-resources-receives-environmental-license-to-pursue-open-pit-mining-at-minastyc-project-387581480