--News Direct--
Ioneer Ltd (ASX:INR, OTC:GSCCF, NASDAQ:IONR) MD Bernard Rowe tells Proactive he's highly encouraged by the latest leach tests that indicate the Rhyolite Ridge Project has the potential to boost the US domestic supply of lithium, a crucial element for electric vehicle batteries. This comes at a time when US domestic demand for lithium is on the rise, bolstered by a 15% increase in the 2035 demand forecast, following the passage of the Inflation Reduction Act. Latest leach tests indicate that up to 79% of the project's 360 million tonnes mineral resource can be effectively processed. Tests targeted low-boron (Type 3) mineralisation, a material previously excluded from the project's economic analyses but within the mine footprint.
"Rhyolite Ridge is one of a limited number of lithium projects in the US expected to begin production this decade," said Rowe.
"These results further reinforce Rhyolite Ridge's unique mineralogy and our ability to deliver these urgently needed battery materials within the existing footprint of our proposed mine site.
"We look forward to completing the important federal permitting process, delivering these critical and valuable materials and strengthening domestic EV supply chains."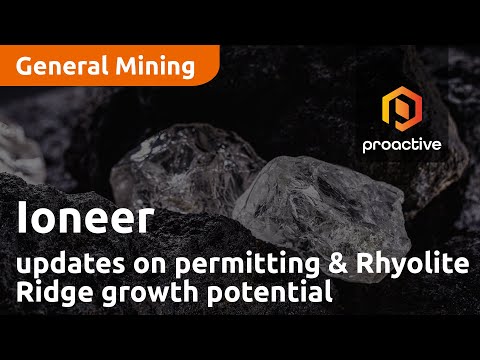 Contact Details
Proactive Investors
Jonathan Jackson
+61 413 713 744
jonathan@proactiveinvestors.com
View source version on newsdirect.com: https://newsdirect.com/news/ioneer-updates-on-permitting-and-rhyolite-ridge-growth-potential-747349825