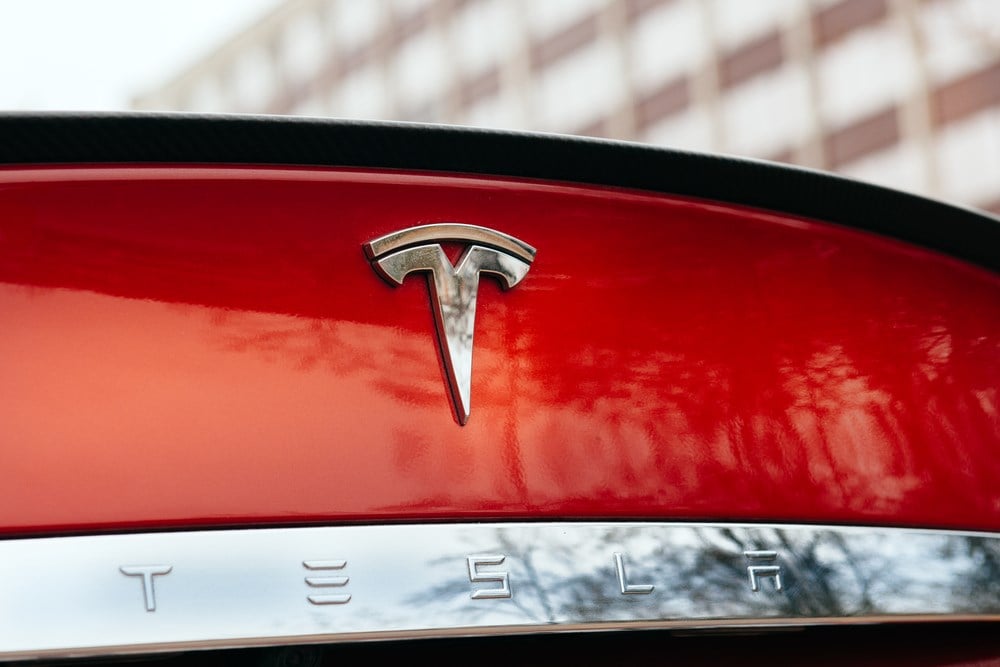 The Tesla Inc (NASDAQ: TSLA) recovery story is one that we at MarketBeat have been writing about for some time now. In January, we pointed out that Tesla shares were starting to consolidate after a poor Q4; in February, we announced that the Tesla recovery rally was picking up steam, and in April, we took the bold stance of calling their Q1 earnings "so bad they're nearly good." 
In the five months since we've been on it, the king of electric vehicles (EV) has seen its stock rally 120%, with fresh highs being hit in yesterday's session. And with summer starting to kick off in earnest, we know this rally is entering its next phase that will take shares back above $300.
In a move that's been ongoing since the middle of May, Tesla shares are seeing their most substantial run of days in a long time, with only one down day logged in the past 15 trading sessions. This rally within a rally is being driven by several company-specific and macro factors that aren't going away anytime soon. 
Shareholder Updates
First up is Tesla's annual shareholder meeting, where Musk and Co shared valuable insights into the company's plans. Discussions ranging from the state of the economy to advertising strategies and new models offered investors and enthusiasts a glimpse into Tesla's roadmap. The positive market reaction to these updates reflects growing confidence in Tesla's ability to navigate challenges and sustain its upward trajectory versus the concerns many investors felt at the start of the year. 
According to Wedbush analyst Dan Ives, investors saw a revitalized Elon Musk, who can now dedicate more energy and time to Tesla following his departure from the Twitter CEO role. In many ways, the Twitter debacle was a distracting sideshow that did him and Tesla no favors and only weighed down the stock. This significant headwind has been removed, and Ives and his team reiterated their Outperform rating on the stock. 
Growing Market Share
A notable development from the macro side of things is the knock-on effect from last year's Inflation Reduction Act. Last month saw an update from Morgan Stanley's Adam Jonas, who pointed out that Tesla has successfully utilized its vertically integrated business model, technological innovation, and manufacturing expertise to establish a competitive edge in terms of cost leadership and high margins within the industry. 
While the Inflation Reduction Act is expected to benefit the broader electric vehicle sector through tax credits and incentives, Jonas and his team believe that the advantages for Tesla are particularly pronounced. These advantages are so substantial that they function as an overlooked insurance policy not fully reflected in the current share price.
Jonas highlighted the significant scale and cost advantages that Tesla possesses, leading to potentially thousands of basis points of operating margin gaps when compared to its competitors. Rather than just focusing on boosting profitability, Tesla is expected to leverage these advantages to expand its market share further. Considering how sharply shares have risen since last month's update, investors are realizing the same thing. 
Getting Involved 
Beyond a revitalized Musk and boosted market share expectations, Tesla shares are also benefiting from tailwinds in the form of price increases in China, considered to be the world's largest EV market, as well as the fact that prominent investor David Tepper's hedge fund, Appaloosa, recently added to its Tesla stake. Whereas last year's marketwide risk-off sentiment badly hurt the stock, the theme of 2023 so far has been one of a shift back towards risk-on. 
Tesla has to be up there of all the stocks you'd expect to benefit from this. And the best part of it? Their price-to-earnings (PE) ratio is still only 65, suggesting they've seldom been as cheap compared to their quadruple PE ratios of recent years. Tesla shares are on the verge of moving into the $240 zone, where they'll have cleared the closest resistance. The next technical target after that? You guessed it, $300.