Sydney, Australia--(Newsfile Corp. - June 8, 2023) - BTG International, one of the leading indirect tax firms in Australia, is proud to announce that it has been selected as a finalist in four categories for the Australian Accounting Awards. Recognised for its exceptional dedication and innovative approach to the industry, BTG is a finalist in the following categories: Firm of the Year, Innovator of the Year, Fast-growing Firm of the Year, and Start-up Firm of the Year.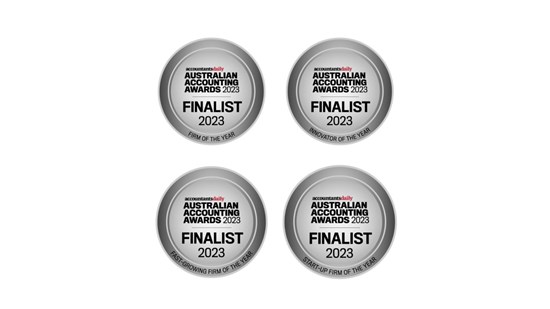 Australian Accounting Awards 2023 Finalist
The Australian Accounting Awards is a highly esteemed event celebrating the outstanding performance and notable achievements of accounting professionals and firms across Australia. This year, over 285 high-calibre professionals and firms have been selected as finalists across 34 submission-based categories.
"Earning a finalist spot in this prestigious award is a tremendous honour and testament to the relentless effort and commitment we have towards serving our clients and pushing the boundaries of our industry," said Nabil Chammas, CEO at BTG. "We are humbled to be recognised and proud to be named a finalist in the Australian Accounting Awards 2023."
The 2023 Australian Accounting Awards marks the event's tenth anniversary, with the organisers promising a memorable celebration.
BTG's nominations underline its commitment to excellence and innovation in the accounting industry. The firm eagerly anticipates the awards ceremony, where the winners will be revealed.
About BTG International
BTG is a top-tier accounting firm based in Sydney, Australia, committed to providing excellent and innovative accounting and financial services. Its team of professionals has a wealth of experience and expertise, enabling them to help businesses thrive in today's competitive market.
Contact details
Nabil Chammas
Email: nabil.chammas@btgi.com.au
Website: www.btgi.com.au
To view the source version of this press release, please visit https://www.newsfilecorp.com/release/169216